Fast, loose and quite exciting!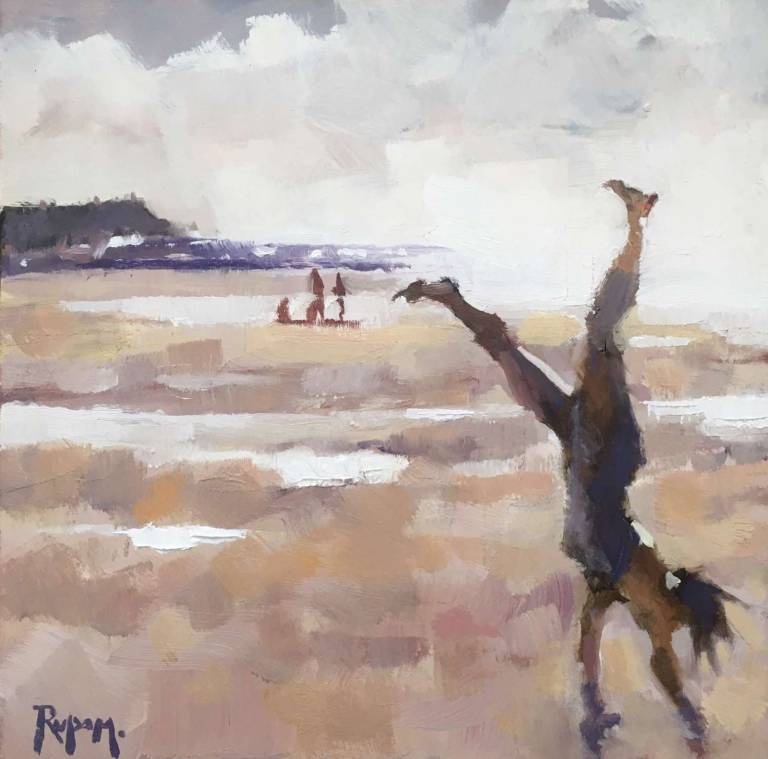 What amazing luck! I can do this painting lark in the solitude of my studio and the bustle of a festival; in a pub in High Wycombe or in a harbour in Mousehole. In the studio, it's about the academics of painting: composition value, colour, edges, and proportions. Then refine, refine, refine and at some point stop. It' s another story painting outside, here it's about gesture, catching the movement of a figure, a cloud or moment and all in changing light. It's fast, loose and quite exciting! That's not to say I abandon the academics, I just have to trust that they kick in by instinct. It's an exercise in trusting your self (particularly tricky when you're being observed).
This year with the cancellations of festivals, workshops and demonstrations, I've had the chance to stop, take a breath and really think about how to bring the excitement, looseness and bravado of outdoor paintings back into the studio. It's not easy - the instinct is to fiddle and more often than not, the more I refine, the tighter and stiffer the paintings become.
So, it'll be interesting to see what emerges as we slowly come out of lockdown. In many ways it has been a revealing few months and I can't wait to finish a new collection of hopefully looser, dynamic works from the studio.