Biography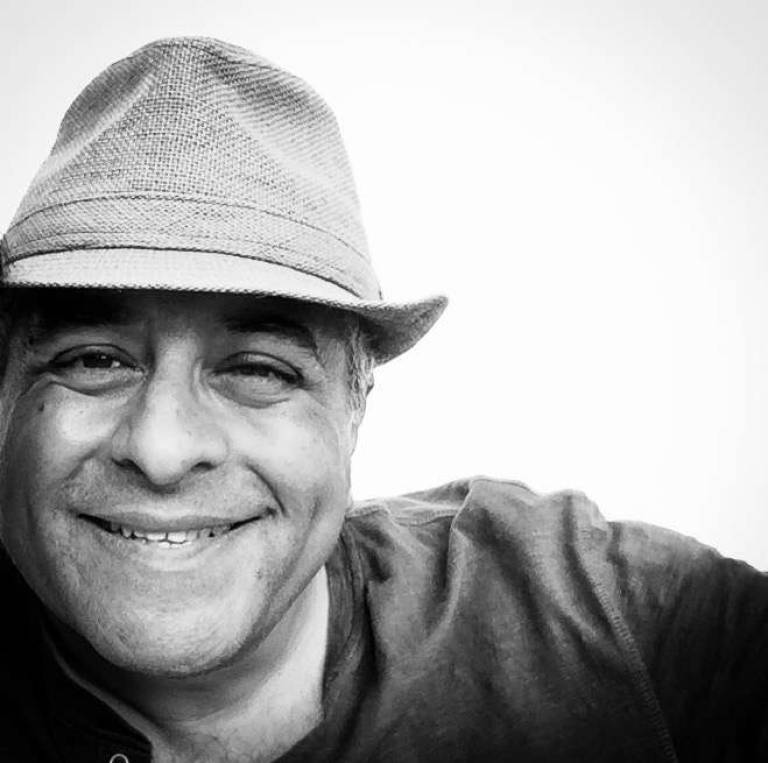 Rupam Barthakur is a Warwick based artist who works in oils. Over the past ten years Rupam has honed his skills learning from contemporary artists including Cyppo Streatfeild and Tim Hall in Cornwall, Louis Smith from Manchester and Luca Indraccolo in London.
The themes of his work are tone, gesture and dynamism. Recently, he's been focussing on marrying his passions of live music and painting. Spurred on by having a piece accepted for the Leamington Open Exhibition in 2015 (of musicians from a pub in Cornwall), Rupam has developed a way of painting live musicians he calls "Art Busking."
Although music has been a major focus, he is working on other subjects inspired by light, and movement and is now working to bring the feel of painting live and loose to other subjects. Recently Rupam has been working on a series of works of townscapes at night especially after rain capturing headlight, reflections and figures
Rupam is Art Busking and running workshops at music festivals; he is demonstrating how to paint live musicians at art societies, and is exhibiting locally. Look out for events and new paintings at this site.